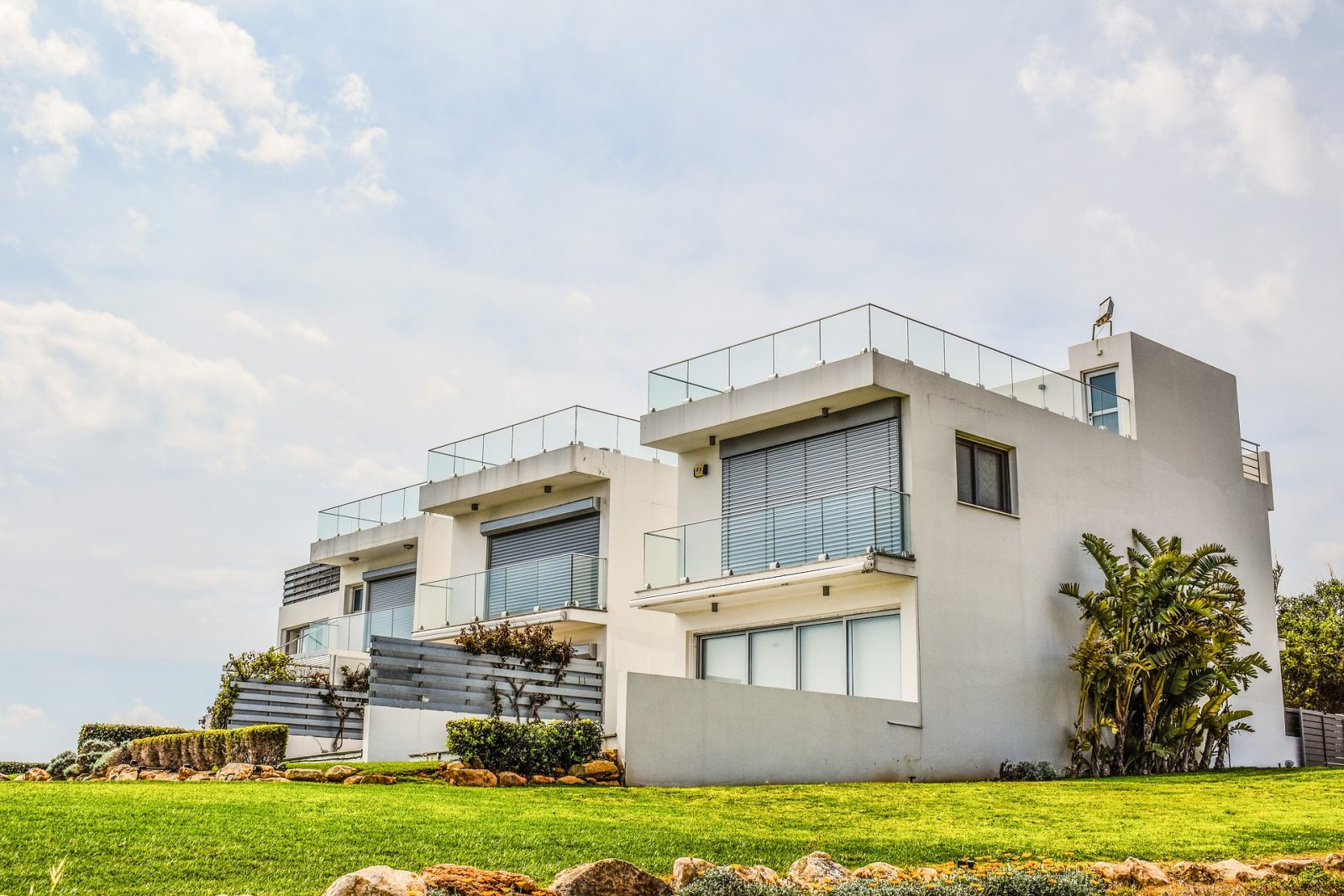 Unlocking the Potential: Strategies to Add Value to Your Multifamily Property
When it comes to multifamily properties, landlords and property managers are always looking for ways how to add value to multi family property. There are a number of different ways to do this, and each one depends on the specific property and situation.
In this article, we will go over 10 of the most common and effective methods on how you can add value to your multifamily property. Some of these steps may be more applicable than others, depending on your specific situation. We will explain each one in detail so that you can decide which ones make the most sense for your situation.
How to Add Value to Multi Family Property
Investing in multifamily properties can be a great way to increase your net worth and cash flow. It's also an excellent way to diversify your investments. However, it is important to understand that value does not always come from the purchase price or rent rates of a property. In order to maximize your return on investment and ensure the success of your multifamily property, you must add value in other ways.
1. Raise the Rent
One way to increase value is by raising rents when appropriate. This can be done gradually over time as the market rate for similar properties increases. It is also important to make sure that all tenants are aware of any upcoming rent increases so they can plan accordingly. Another great way to increase income is by maximizing occupancy and decreasing vacancy rates. This can be accomplished by having an effective marketing strategy, providing attractive amenities, and offering competitive pricing options.
There are a number of different ways how to add value to multi family property and all of these methods can be effective in increasing the value of your property. In order to get the most out of your investment, it is important to understand and implement as many of these strategies as possible.
2. Maximize Occupancy and Decrease Vacancy
Keeping your multifamily property full of tenants is a great way to add value. You can do this by actively marketing your available units, ensuring all of your current tenants are happy, and offering competitive rates and incentives for new tenants. You should also make sure your property is well maintained, as this will encourage tenants to stay.
3. Improve Rent Collection Performance
It is important to have an effective rent collection process. This includes having clear policies and procedures, a strict late payment policy, and consistent follow-up with tenants who are behind on payments. When tenants know that their payments will be collected in a timely manner, they are more likely to remain in the property for longer periods of time. This will help to increase your monthly cash flow.
When your rent collection has improved, you can use that money to make physical improvements to the property. These upgrades can include improving common areas such as landscaping, upgrading unit interiors, and performing bathroom and kitchen renovations. You can also add furniture or appliances to individual units to increase their value.
Being consistent when collecting rent from tenants is important. You can do this by having a clear rent collection policy in place and communicating it with tenants at the start of each rental period. Additionally, you should offer multiple payment options and be willing to work with tenants on late payments.
4. Physical Improvements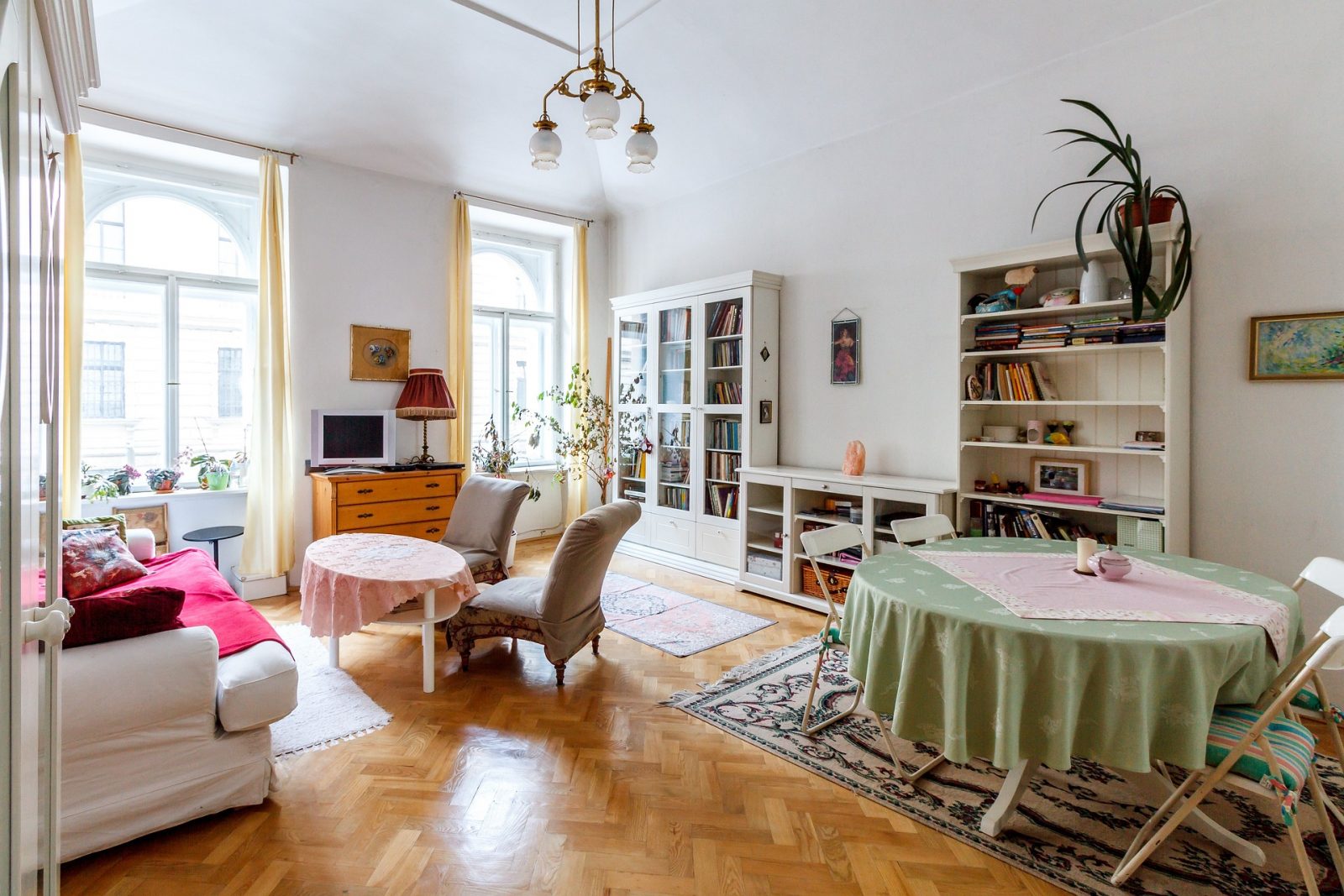 Going with a contemporary interior is only one of the first steps to buying a multifamily property. Another thing to consider is the physical improvements that need to be done on the property. This can range from anything such as landscaping or improving common areas, to upgrading unit interiors with appliances and furniture.
Upgrade Common Areas
Upgrading common areas such as landscaping and sidewalks can not only make the property more attractive, but it can also increase its curb appeal and help attract tenants. Upgrading unit interiors by replacing flooring or appliances may also make a unit more desirable to potential tenants.
Making certain physical improvements to a multifamily property can add value in two ways. Firstly, the property has a better overall appearance which may attract more tenants or higher rent rates. Secondly, the property is worth more as it is improved and updated. 
Bathroom Renovation
Another great way to add value to a multifamily property is by renovating the bathrooms. This could include replacing flooring, installing new fixtures and cabinets, or even painting the walls. When performed correctly, these types of renovations can make a big impact on the overall appeal of a property.
Updating the Kitchen
In addition to the bathrooms, updating the kitchens in a multifamily property can also add value. This could include replacing old cabinets and countertops with new ones as well as installing new appliances. When done correctly, these types of updates will make a big difference in how appealing a property is to potential tenants.
5.Adding Furniture
Furniture can be an effective way to add value to a multifamily property. Investing in quality furniture for common areas such as lobbies and outdoor spaces can create inviting environments for potential tenants. Furnishing individual units with comfortable furniture can also give them that "homey" feeling that many people are looking for when searching for rental properties.
When you're looking to elevate the interior of your multi-family property, it's important to think about a clear acrylic desk. Not only does an acrylic desk make any room look more modern and stylish, but it also makes the space appear bigger and brighter. This is especially beneficial for smaller rooms, such as bedrooms or home offices, as it can give the illusion of more space. 
Acrylic desks are also great for added functionality; they allow you to create separate workstations without taking up too much room. And because many models come with built-in storage compartments, they provide extra organizational options that traditional wooden desks can't offer. 
To maximize the impact of your property when adding an acrylic desk, you should consider the following factors: 
How visible the desk is in the room. If it's in a high-traffic area, then people will be more likely to take notice of it and appreciate its unique design. 
How often do you use it? If guests are regularly using it for work or leisure activities, this can add value to your property.
How easy it is to keep clean. Acrylic desks require very little maintenance and don't show dust or scratch like wooden furniture does, making them ideal for busy households. 
How well the desk fits with other décor elements in the room. The right acrylic desk can tie together different colors and styles for an overall cohesive look. 
6. Add More Units
If your property has the potential for additional units, then this is another way to add value. This could involve building entirely new buildings or adding on extra levels to existing buildings. In some cases, it may be possible to subdivide larger properties into smaller ones as well. This will not only generate more income from increased rentals but also increase the overall value of the property. This is also a great way to increase the density of a property and make it more attractive to potential buyers.
7. Reduce Your Expenses
Another great way to add value is by reducing your expenses. This could include installing solar panels or other energy-saving features, implementing water-saving tactics such as low-flow fixtures and rainwater harvesting, and upgrading insulation in the walls and roofs. All of these steps will help to reduce utility costs while also increasing the overall efficiency of your property.
Install solar power
Installing solar panels or other forms of renewable energy on your property can help reduce your utility costs and also add value to the property. Not only will this keep your electricity bills low, but it can also give you a marketing advantage when advertising the property as being "green" and "eco-friendly". 
Improve energy efficiency
Making sure that all of the windows, doors, insulation, and HVAC systems are in good working order is essential for reducing energy consumption and improving overall efficiency. Regularly inspecting these systems can help identify any deficiencies that need to be addressed in order to improve their performance.
Implement water-saving tactics
Installing low-flow fixtures and rainwater harvesting systems can reduce your water usage and help you to save money on utilities. Regularly inspecting plumbing and drainage systems for any potential leaks or inefficiencies is also a good way to ensure that your property is running as efficiently as possible.
It is important to remember that adding value is not a one-time event but rather something that must be done on an ongoing basis. As the market changes, you must stay up-to-date with trends and adjust your strategies accordingly.
8. Improve Reputation & Online Reviews
The reputation of a property is often one of the most important factors when it comes to attracting potential buyers or renters. Having a good reputation and positive online reviews is another key factor in increasing the value of your multifamily property. You can do this by engaging with tenants, responding to complaints quickly and efficiently, and providing great customer service. Additionally, creating a website or blog for your property as well as maintaining an active social media presence can help you build a more favorable online reputation. 
Taking steps to improve your online presence, such as updating your website and maintaining active social media accounts, is also beneficial. Encouraging tenants to leave reviews on sites like Google My Business or Yelp can also help to boost the overall perception of the property. 
Ultimately, by taking steps in learning how to add value to multi family property, you can make it more desirable to potential tenants and increase your rental income. Investing in physical improvements and implementing measures to reduce expenses can all lead to higher revenue from your property over time. Additionally, building a strong online presence and cultivating a sense of community among your tenants can also help you maximize the value of your multifamily property. 
9. Build a Community Website
If you want to increase the value of your multifamily property, one of the best ways is to create a community website. This can include information about upcoming events in the area, updates on any new renovations or changes you've made to the property, and general tips for making life easier for tenants. Additionally, having a successful website makes it easier for potential buyers or renters to get a feel for the atmosphere in a particular location. By providing this type of information, you will give people an idea of what living at your property would be like and help them make an informed decision when choosing their next home. 
10. Build a Sense of Community
One of the best ways to add value to a multifamily property is by creating a sense of community. This can be done by organizing social gatherings, providing discounted rates on services like cable TV or internet access, and engaging with tenants. Additionally, maintaining an active social media presence can help you build a more favorable online reputation. By taking steps to create a strong sense of community at your property, you can make it more desirable to potential tenants and increase your rental income.
By implementing these strategies, you can add significant value to your multifamily property and increase both the income and overall value of your investment. It is important to think strategically about how you can best utilize each strategy in order to maximize the return on your investment.
Whether you are looking for ways to raise the rent or just trying to maintain occupancy rates, there is always something that landlords can do to add value to their properties. Taking the time to think through each of these strategies can help you make the most of your multifamily property and ensure that it is as profitable as possible. 
With careful planning and effort, you can add value to your multifamily property quickly and effectively.